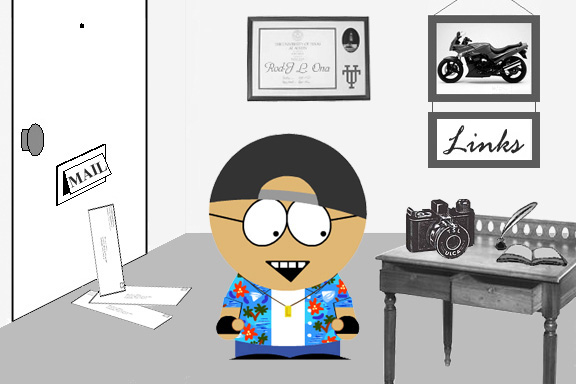 Daily Occurences in the Life of Rod-J
Jan 15, 2005 - Good Lord, at this point it seems like it was easier to convince my mom to let me ride than it is to find my first bike. And believe me, I check everywhere everyday...

Jan 1, 2005 - Welcome to 2005, the year of me. Yessir, this is the year my UT career comes to an end. You know what, it sure hasn't been damn near long enough.

Dang, this motorcycle search is much less fruitful than I had expected. Just learned that there are many more available in the spring, when riding season is in full gear and people look to buy newer/bigger bikes. But damn, I want one NOW!!!
[December <<] [>> February]
If you have any questions, comments, or suggestions for me, then send me an email.